Strategy and positioning
Brand design
Website UX design, content and development
Content management
Marketing collateral design and production
Commercial finance company Lightning, engaged us to deliver a complete Brand design and the design and development of a new Website. As much of the client's business is providing finance for residential UK property we wanted to create a palette that was almost representative of traditional homes in Britain, that use a combination of soft pastel exterior walls and darker vibrant doors. We were keen to create something bright, bold and fun, to help differentiate the company, avoiding the traditional corporate approach often used in this sector.
After a number of iterations, we agreed upon a two-part 'lightning bolt' which obviously represents the Brand name but also portrays two arrows that represent both the incoming and outgoing flow of finance the company deals with. The 'lightning bolt' mark is incredibly versatile as a Brand asset and can be used in almost any variation of the brand palette, it is reminiscent of Andy Warhol's pop art collections. In the minimalist website design we have used the brand palette extensively which supports the use of distinct, clear messaging and calls-to-action.
We are now retained by the company to provide strategic direction, communication, content, design and creative collateral along with the implementation of promotional campaigns.
Identity and digital brand development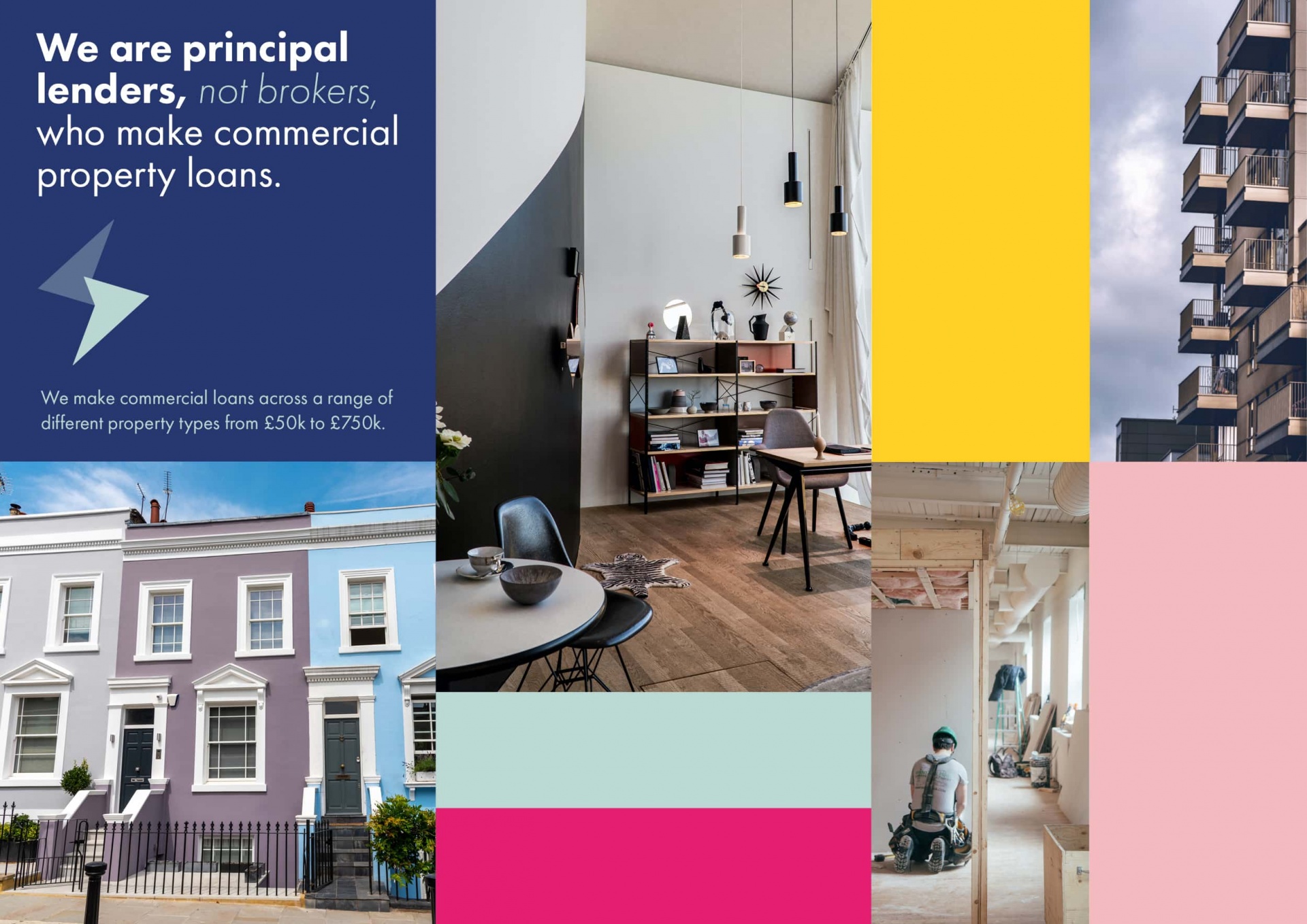 Fully responsive website design and development